Best Telugu movies of the recent times ( last two decades ) to watch with their Story/plot , Awards, Box office report, Star casting, Director etc are here below. Telugu movies have huge demand across the country and the satellite rights often cross 10 +Crores per film. Including the digital streaming rights and theatrical rights , an average Telugu movie makes 25Cr as pre release business of which the maximum crosses 100+Cr. Best Telugu movies of the recent times include movies of different genres like Periodical, Action comedy, horror , family entertainers and love stories.
Here below is the list of All time Best telugu movies to watch which are released during 2000 to 2019 :
10
Kshemanga velli Laabhanga Randi ( Full Comedy entertainer ) Year -2000
This movie is considered as one of the best comedy movies made in the modern Telugu cinemas. This movie was huge smash hit among all the sections of the movie lovers. The movie is based on life style of three lazy and greedy men who trouble their families with their senseless acts. The hilarious healthy comedy will pass your day, however this movie was remade in Bollywood as
Aamdani Atthani Kharcha Rupaiyaa.
9
Badri Pavan Kalyan , Amisha Patel and Renu Desai triangle love story. Year 2000
The Pavan kalyan starrer is a way ahead stylish movie made of that times in India. The Dressing, music, Choreography , mannerism, storyline and action scenes , every thing way ahead of times. The Beautifully picturized songs and stunts will steal your heart. Renu Desai and Ameesha patel are the best in their looks and with subtitles the movie is going to rock your time.
The movie revolves around ISI Terrorism and it's wrong linkage to a common man who is newly married and how the Indian wife helps him courageously come out of that trap. Manoharam has won 4 state awards and one national award for it's new script and daring attempt.
The young Uday kiran went on to become big star
Chitram was a low budget produced by Ramoji Rao which was made with just couple of million rupees in those days. Including the director " Teja " the star cast , music composer and many other involved in the movie were debutants.
Chitram was a smash hit which ran for more than 200 days in Telugu states. This movie is a Classic which can be watched even after 100 years by any Indian audience.
6
Devullu a Child cum devotional family drama
The movie revolves around the two kids who wanders different temples of India as per the words of their grand mother in order to pair up the divorcing parents. The graphics work was well appreciated which was way ahead for those times and the content of the movie is so gripping that movie was a huge block buster. The Audio cassettes were seen in almost every temple in Telugu states.
5
Nuvvu Nenu a Classical All time best love story
The movie was directed by Teja , starring Uday kiran and Anitha in the lead roles. Another lowbudget movie for director Teja and Actor Uday kiran.
This love story with little level of action was a huge block buster and trend setter in Telugu cinema history.
Nuvvu Nenu is one of the all time Classics of Telugu Cinema and it is one of the top 10 love stories ever made. It has some glimpse of Bobby starring Rishi kapoor but not the same.
4
Manasantha Nuvve ( Ranks #1 among Telugu love stories in the last 2 decades )
Another Classic from the hit pair of Uday Kiran and Reema Sen. This love story is surely one of the top 10 love stories ever made on this earth. The feel, the back ground music, the story line of two kids with thick friendship depart their ways due to the livelihood. However deep in their hearts they convert the friendship in love and goes on to search for their soul mate.
Manasantha Nuvve is one such movie which is watched by almost all the film lovers in Telugu states. The movie ran for more than 200 days with housefull boards.
The first half of the Year 2001 mostly had commercial hits like Narasimha Naidu , Khushi and Murari and some wonder visuals like Mrugaraaju starring Chiranjeevi and Deviputhrudu ( a socio- fantasy film based on Dwaraka city ). However none of them are considered to be a worth watch by non Telugu audience. Murari starring Mahesh babu and Deviputhrudu can considered. The former is full of peak level acting performance by Mahesh babu and the later one is some gripping socio fantasy concept.
3
Takkari Dhonga – A Cowboy movie
You want to watch Indian Macckenna's Gold , those cowboys riding horses with guns and insearch of Treasure but you are worried India has no such actor who fits to be a good looking cowboy….. Oh Boy! Mahesh Babu ? How did you forget him? ….. The young Mahesh babu in 2002. Mahesh babu as handsome cowboy riding horse and shooting bullets all over in desert sand with beautiful Bipasha Basu and Lisa Ray……….. Not a great movie but the plot will make you stick your ass to the seat.
2
Allari a quick comedy movie
Another lowbudget movie with debutant Allari Naresh. The movie was a smash hit with good humor through out the movie. The movie had a fresh story of a young teenager struggling with teenage temptations. Not a classic though but a good movie to watch.
1
Manmadhudu a classical matured love story Year 2002 December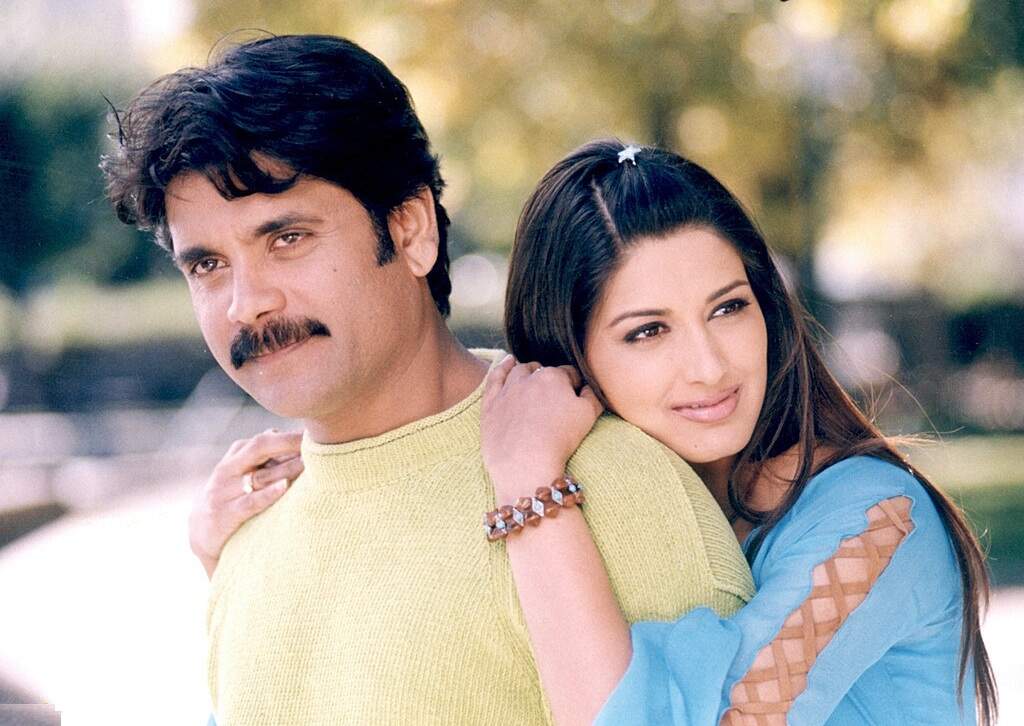 Manmadhudu means Mandmadh , the god of love as per Indian sacred scripts. This movie starring Nagarjuna in the lead role is a matured love story with full of humor and emotions. Sonali Bindre and Anshu played the female leads, the music was composed by DSP.
Manmadhudu is one such classic which is loved by Telugu audience to watch every time it gets played on TV.